The metaverse is an opportunity for Mexican companies to innovate; however, only seven out of 10 professionals claim to know "very little" about the metaverse, while 26% claim to have "read" about the subject and only 13% said they understand the subject perfectly and how it works in companies.
The ISDL Digital Business & Tech School report noted the following in its survey:
"The findings of the survey Professionals facing the construction of a future in the metaverse allowed us to identify that the main opportunity of the metaverse is the knowledge of the concept. And in this context, the role of leaders will be fundamental, because they must prepare human talent and company processes so that there is an understanding of how the virtual world operates and lead the cultural change of the company".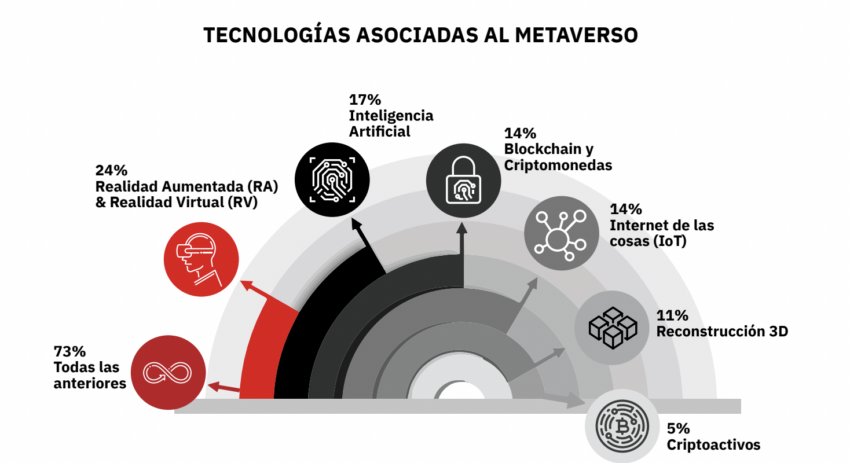 The report maintains that 40% of Mexican companies "have not addressed" the metaverse. Meanwhile, 43% of professionals seek to allocate between 5 and 10% of their budget to integrate technologies related to the metaverse, as well as to invest in education or training for their work teams.
Days ago , Deloitte Mexico revealed that  blockchain technology has the potential to transform the insurance industry, expanding benefits to its clients, since companies currently work with many intermediaries and parties that often have very complex processes. 
"One of the main problems that the insurance sector currently has is that it has various systems inherited from many years ago, and translating these systems and adapting them to new needs and digitalization is very expensive and complex, and involves large investments of money. and time".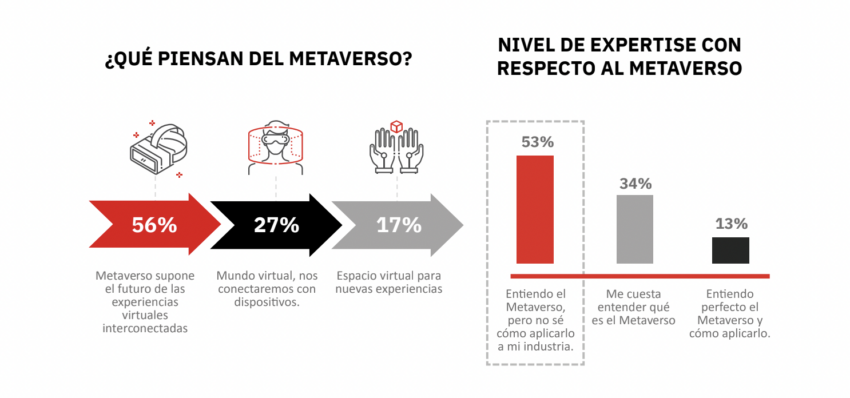 ISDL Digital Business & Tech School states that 33% of companies believe that the metaverse could help them improve their productivity and 54% think that "it would be a good idea" to open an office in the metaverse and 39% see it as a useful tool for staff pick.
"Companies also see the metaverse as an opportunity for interaction with consumers: in the future, 80% of those surveyed believe that it will allow users to better interact on a platform or do activities related to their brands."
A few days ago, the tequila company from Guadalajara, Mexico, Casa San Matías, announced its entry into the metaverse of The Sandbox (SAND), where it bought its first property, where it seeks to develop immersive experiences on tequila processes on  Web 3.0 .

"Casa San Matías will begin a process of creation, evolution and development for this first agave field in the metaverse. New spaces and experiences will be added in which users will be able to form part, connect and interact in a totally digital space".